How to print labels on macOS?
This tutorial shows you how to print labels sheet(s) on macOS from Google Docs. It's supposed that you've already created your labels using our add-on called Labelmaker. There's a similar guide for Windows if needed.
Here is a summary of this step-by-step guide:
1. Open labels
From Google Drive, open your Google Docs containing the labels.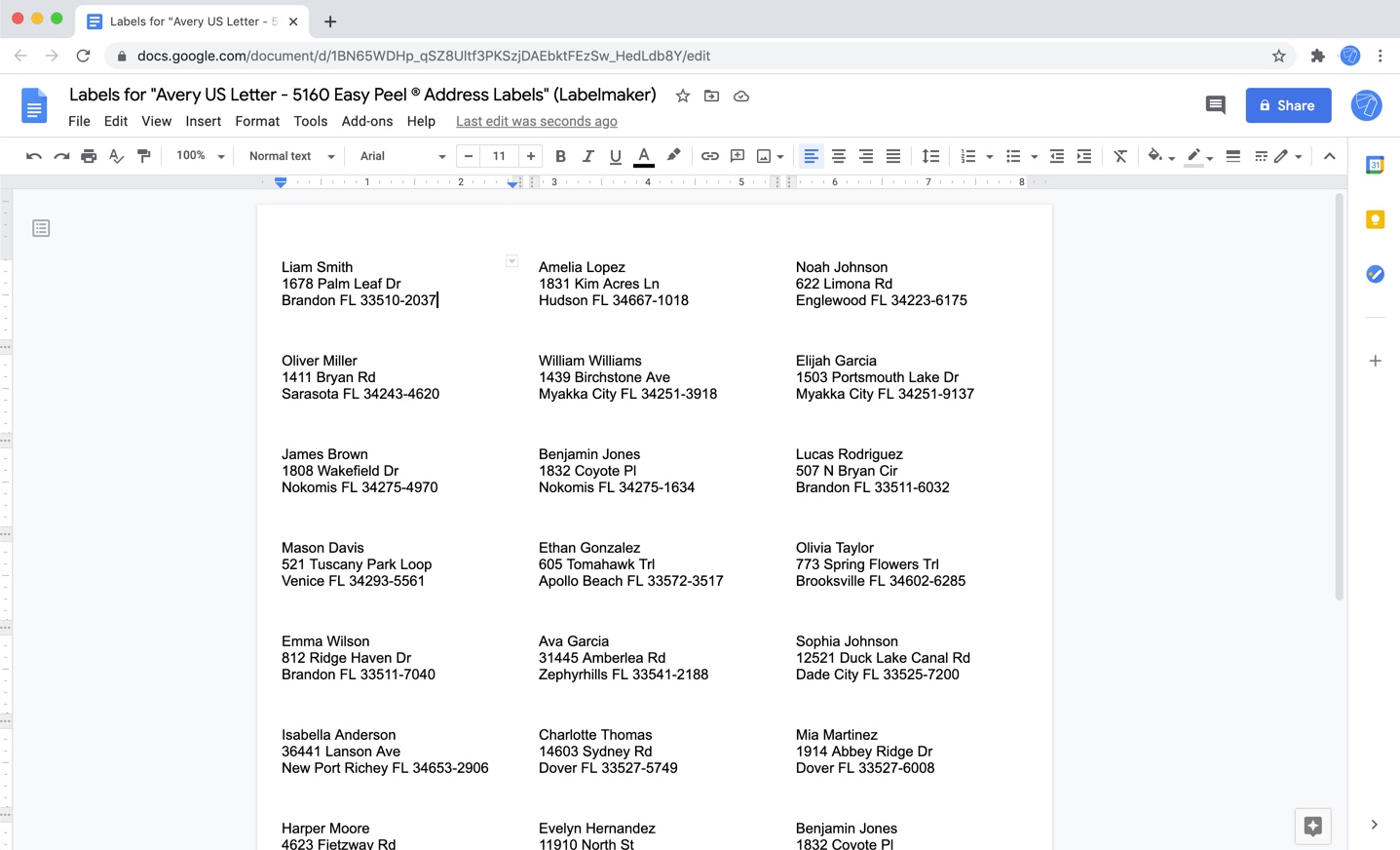 2. Click on File > Print
In Google Docs, click on File > Print to start printing your labels. There's also a printer icon that acts as a shortcut.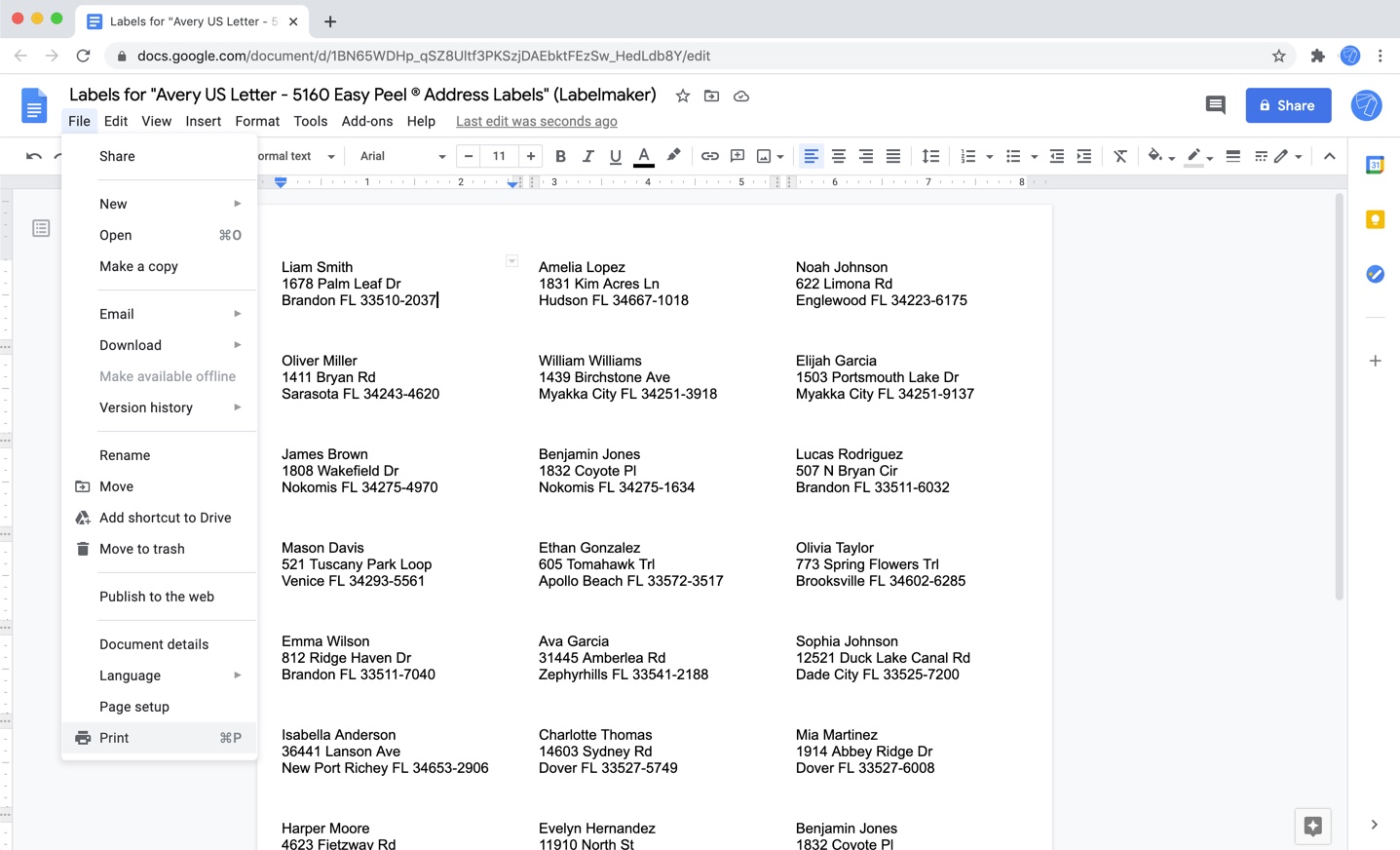 3. Print window
The print window opens. Now click on "More settings" to make sure print settings are correct.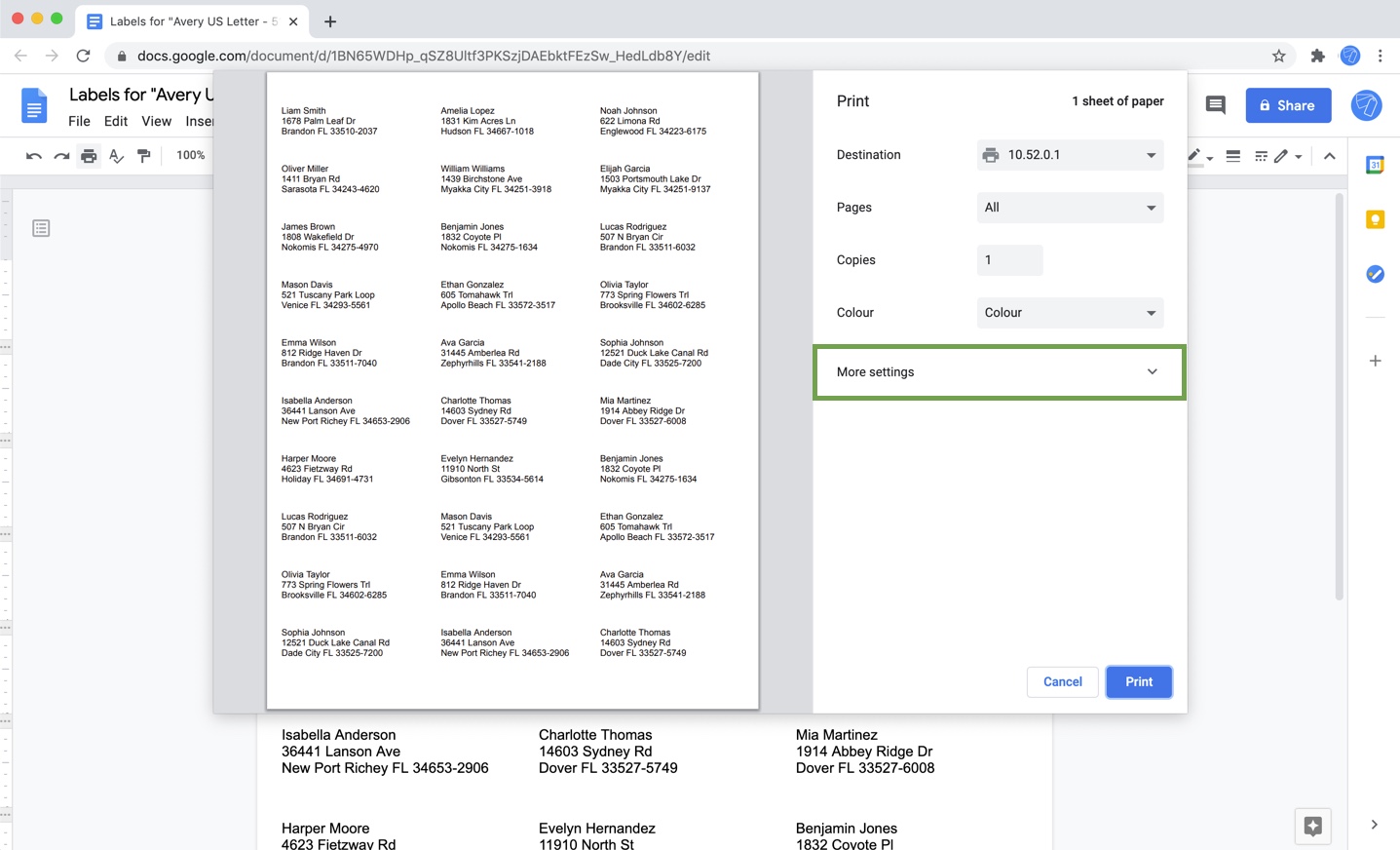 4. Review settings
To make sure your labels will be aligned when printed, double-check these settings:
Paper size: it should corresponds to the template size. All "Avery US Letter" templates use the "Letter" paper size. "Avery A4" templates use "A4". If you are not sure of the format, ask in the forum.
Margins: it should be on none.
Scale: it should be on default.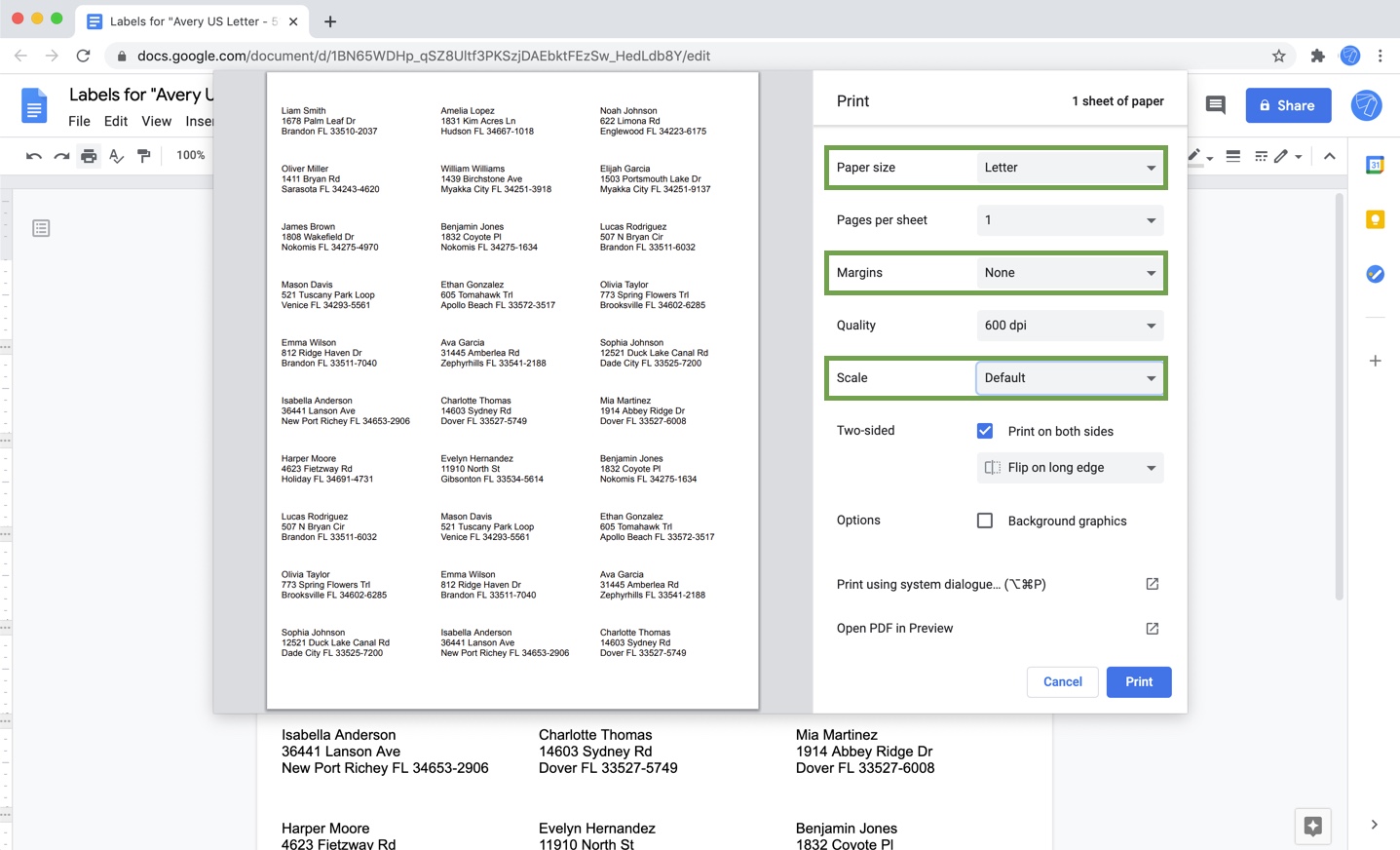 5. Printing...
The printer is now hard at work!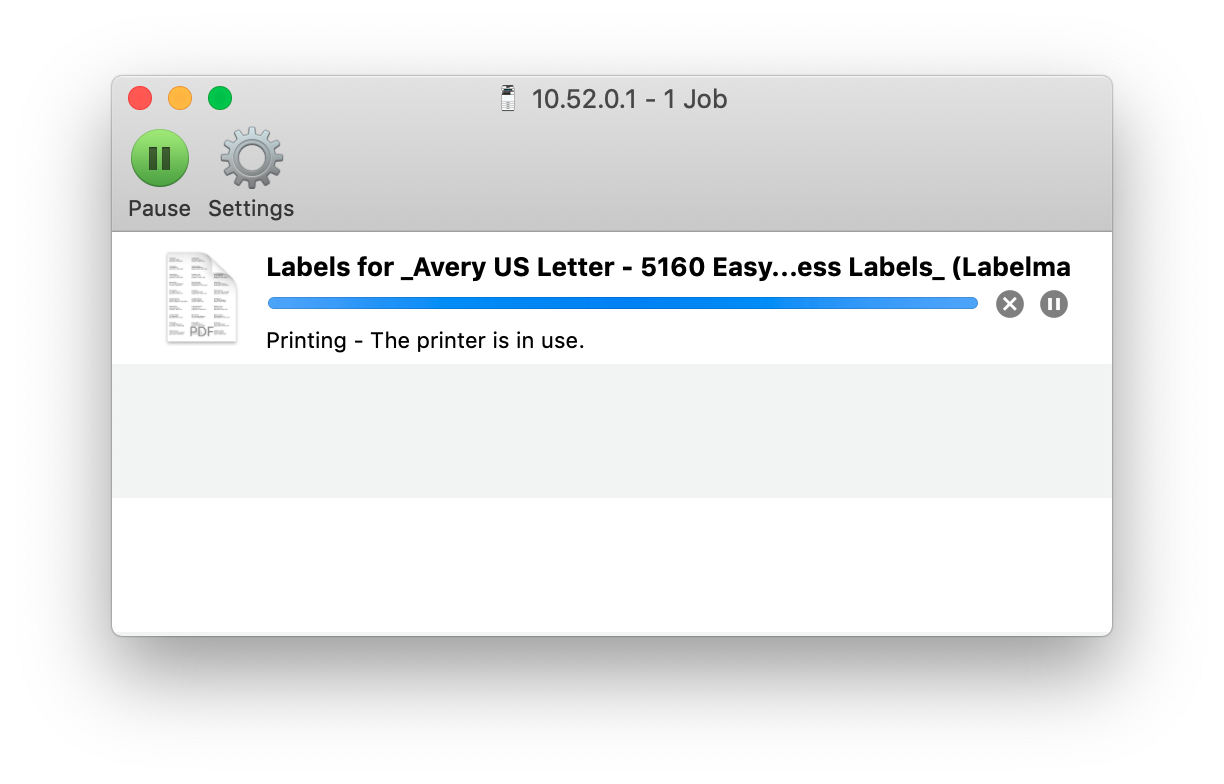 Need help printing your labels? 👋
In case your labels are not lining up or not printing properly, read our guide on How to Fix Misaligned Labels Templates?
Still having troubles? Ask for help on our Google Forum. Make sure to share a screenshot of the issue you're having with your labels and include useful information such as the label template you are using.
PROFESSIONAL PRINTING
Print quality labels in a couple of clicks right from Google Docs.
SATISFACTION GUARANTEE
We offer a 30-days money-back guarantee on all our products.